Where wellness meets strength and flexibility

Welcome to our Pilates Studio, where wellness meets strength and flexibility! Are you ready to embark on a transformative journey towards a healthier, more vibrant you? Look no further, because our studio offers the perfect blend of expert instruction, state-of-the-art equipment, and a welcoming community of like-minded individuals. Whether you're a seasoned enthusiast or just starting your fitness journey, our highly skilled and certified instructors are here to guide you every step of the way. From dynamic mat exercises to exhilarating reformer workouts, our diverse range of classes caters to all levels of experience and fitness goals.
Strengthen, balance, flexibility, and gain confidence.
Pilates has been proven to help improve and maintain flexibility and strength for people of all walks of life with all ability levels.
"Change happens through movement and movement heals." – Joseph Pilates
Discover what your body is capable of
Improve athletic performance, and recover from injury. Pilates can help take your fitness to the next level; we work with you on your goals to achieve a body capable of anything you ask of it.
 "Pilates is complete coordination of body, mind, and spirit." – Joseph Pilates
We are located at 482 West 3rd Street, NYC
(p) (646) 590-0120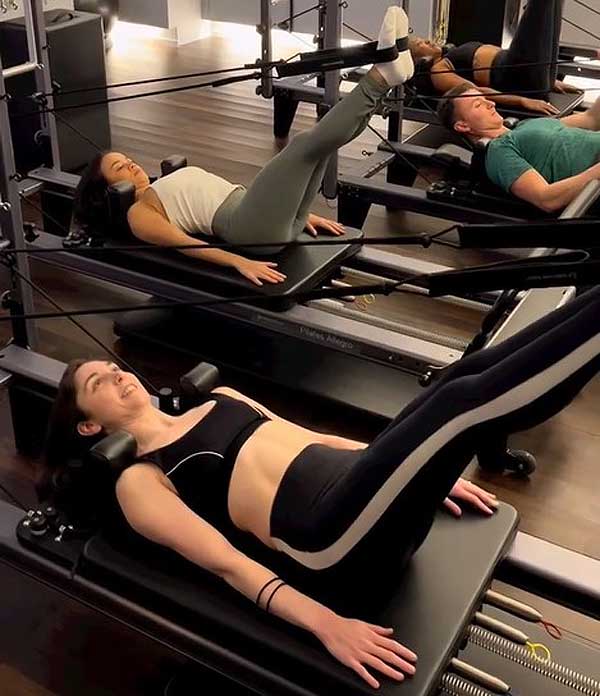 START pilates…
Feel better in 10 sessions
Look better in 20 sessions
See a new body in 30 sessions
Join our Pilates program and embark on a transformative journey! Experience the power of Pilates firsthand, as you start feeling the positive effects within just two weeks. From increased strength and flexibility to improved posture and a revitalized sense of well-being, the benefits of Pilates await you. Commit to yourself and let us guide you towards noticeable results in no time. Get ready to thrive and embrace the new, stronger you!